Cowboy's Mop Washer
More information and online ordering will be available soon.
Never mop with dirty water again!
Full Product Demo of Cowboy's Mop Washer
Short Product Demo of Cowboy's Mop Washer
Clean water in, Dirty water out.
Reduces mopping time
Much more sanitary and cleaner floors
Extends life of your mops
Reduces laundry and replacement cost
Great for restaurants, hospitals, schools, warehouses, garages and much more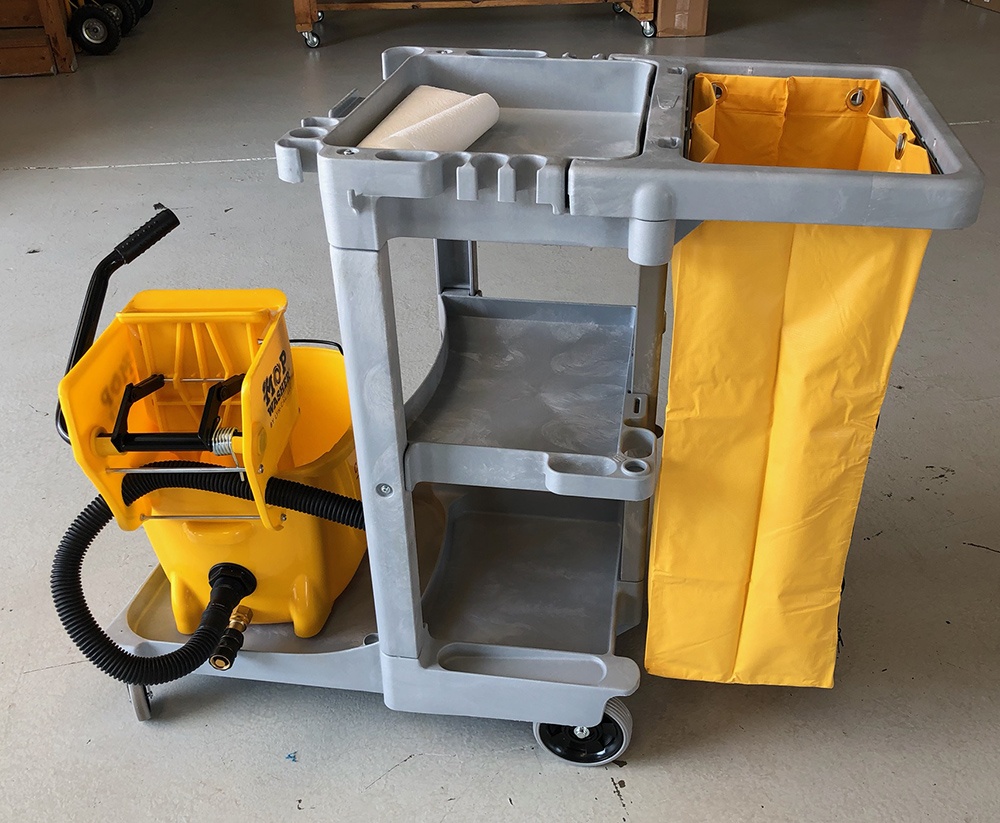 Major Improvements to the Commercial Mop Bucket
Improved design features allow for easy trips on and off the floor and keeps your water and mops as clean as possible.
The quick hose connection lets you easily attach/detach a water hose and the built-in storage system holds the drain hose out of the way when not in use.
To eliminate heavy lifting, the Mop Washer can be mounted to your mop basin or placed on a janitorial cart.